Affiliated with the UK Marine Animal Rescue Coalition (MARC) and providing training in marine mammal rescue procedures for national and international agencies and volunteer members of the public, CRRU operates the only specialist response team of marine mammal scientists dedicated to live strandings of whales, dolphins and porpoises in NE Scotland.
Important Information:
If you find a live-stranded or by-caught whale or dolphin, the CRRU veterinary team should be contacted as soon as possible on 01261 851696.
Deceased animals can also be reported to the team for referral, as we work closely with the the Scottish Marine Animal Strandings Scheme in the recovery of casualties.
Further information on what to do and who to call if you find a stranded whale or dolphin can be found HERE.
Species identification (i.e. dolphin or porpoise, toothed or baleen whale) can also provide extremely important information for the responding rescue team, and further information on how to identify a stranded cetacean can be found using our interactive Species Identification Key HERE.
The fully trained team of cetologists, veterinarians and volunteers are on standby 24 hours a day, with specialised rescue equipment, medical diagnostics and veterinary supplies to assist sick, injured and live-stranded whales and dolphins in trouble. The veterinary team also provides international support and advice for stranding situations regarding first aid, veterinary treatment protocols and re-floatation procedures as required.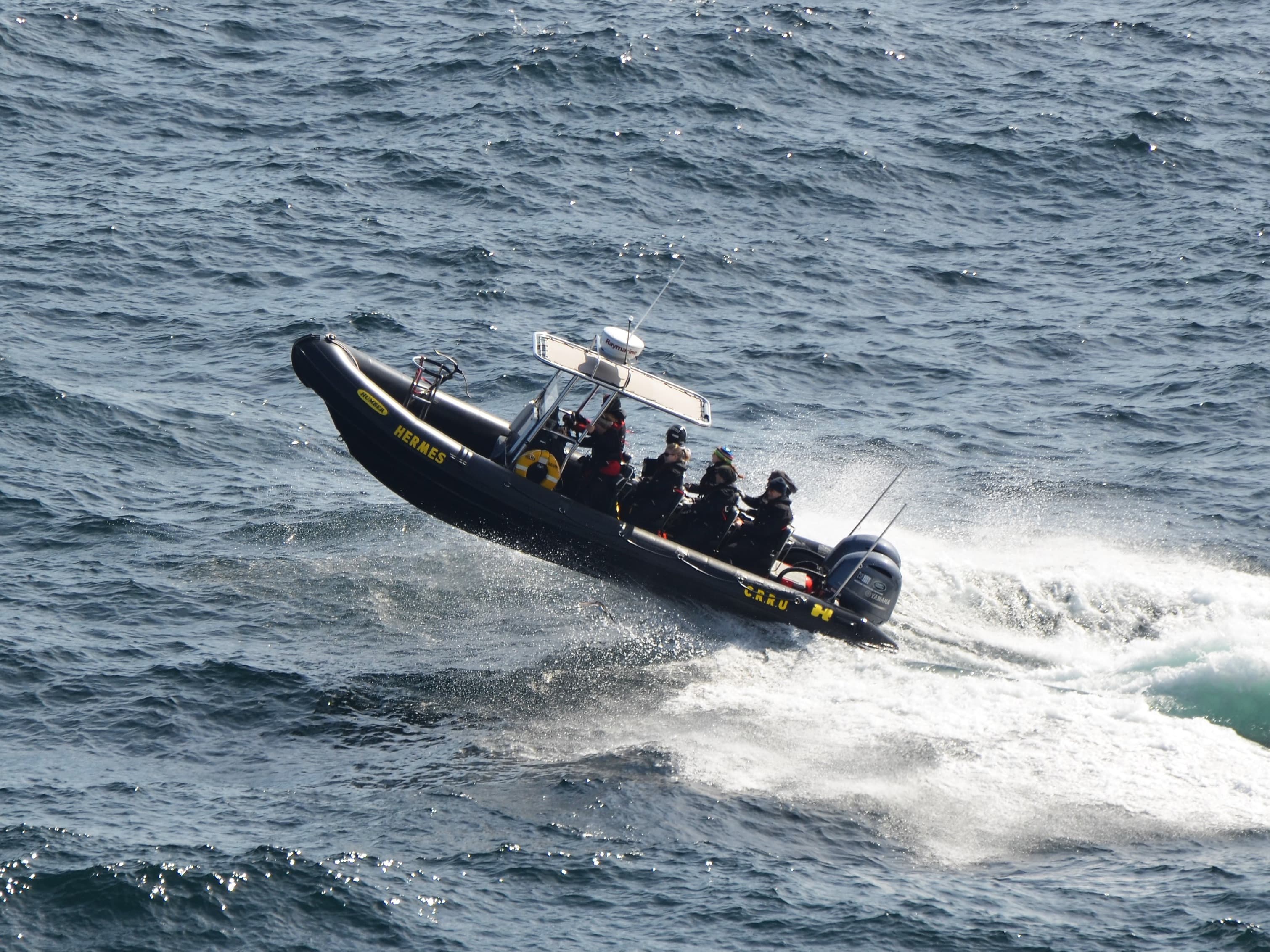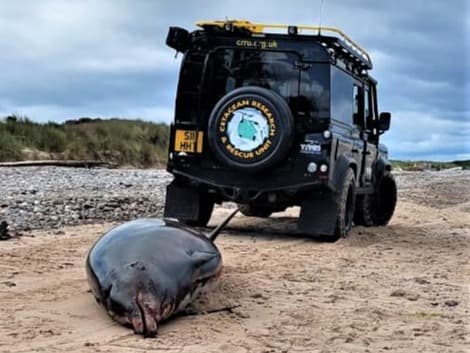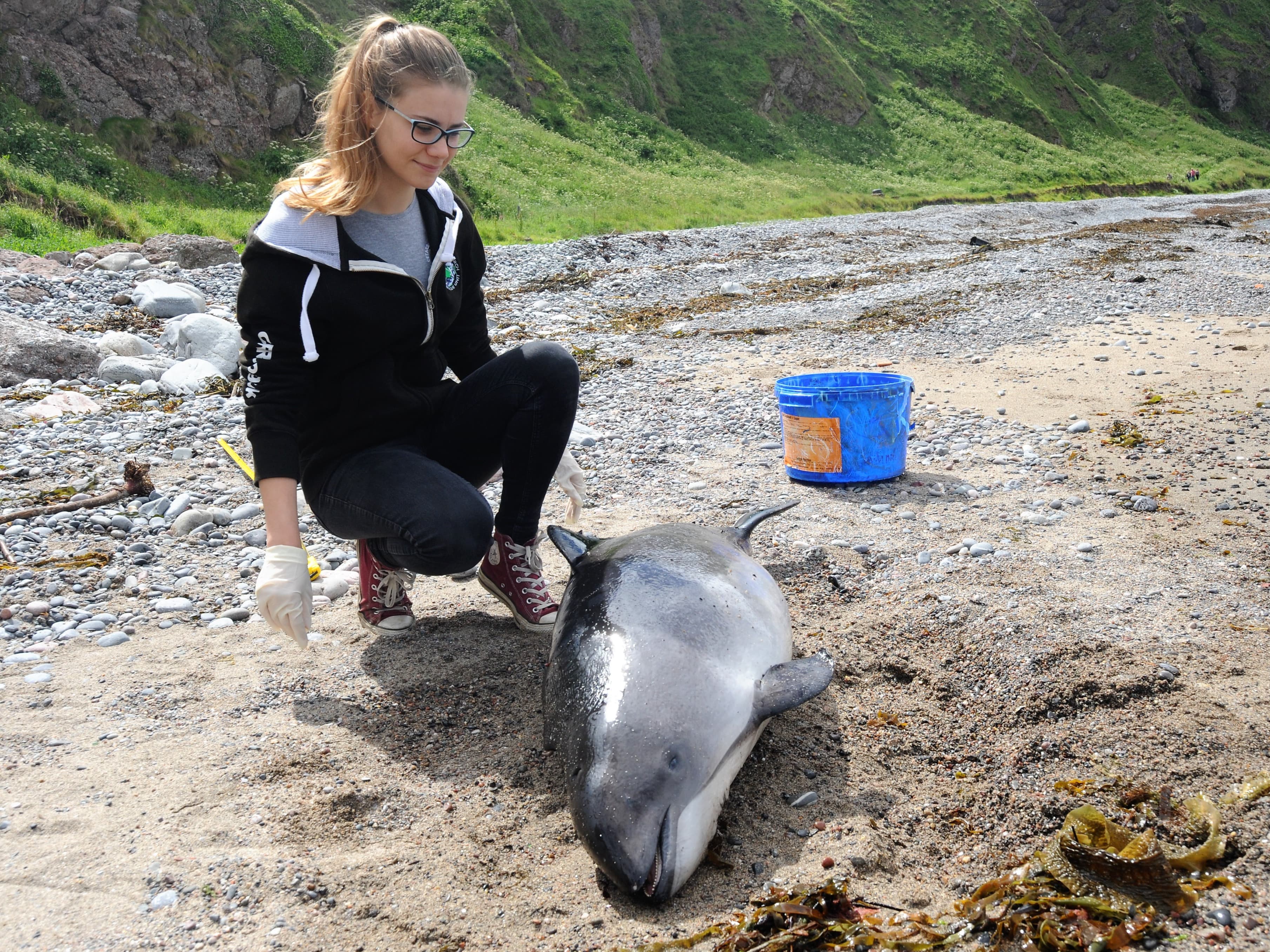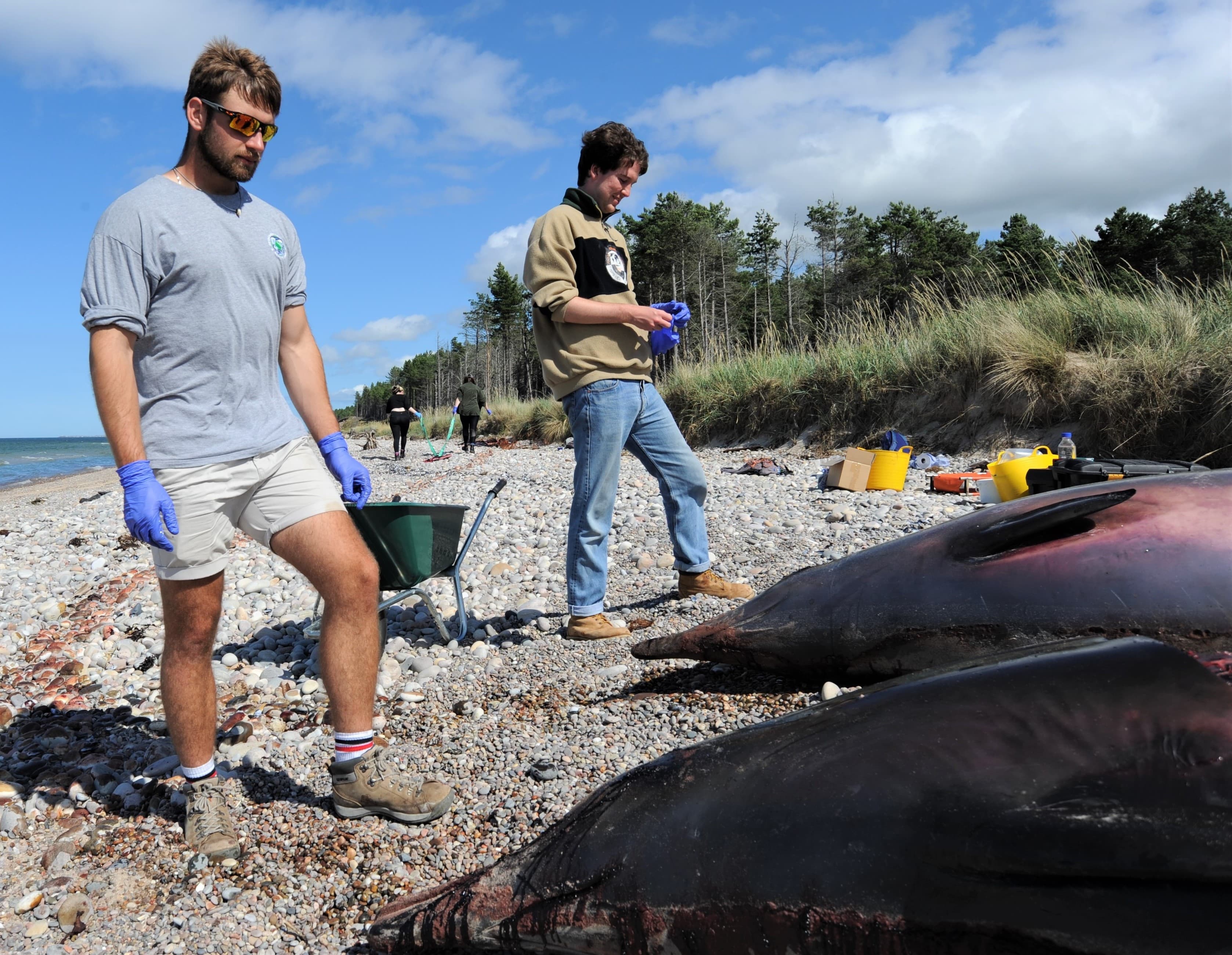 In addition to whales and dolphins, the CRRU team also responds locally with first aid and veterinary support for other marine wildlife casualties, including seals, seabirds, basking sharks and turtles. Between 1999 and 2023, the team has responded to emergency call-outs to no less than 71 live, 16 injured or trapped and 244 deceased cetaceans, over 300 seal casualties, and in the region of 500+ seabirds and other marine wildlife in trouble.