CRRU is a marine conservation charity dedicated to the study, conservation and understanding of UK whales, dolphins and porpoises (cetaceans) in northeast Scotland through scientific research, environmental education and the provision of a voluntary veterinary rescue service for marine wildlife in distress.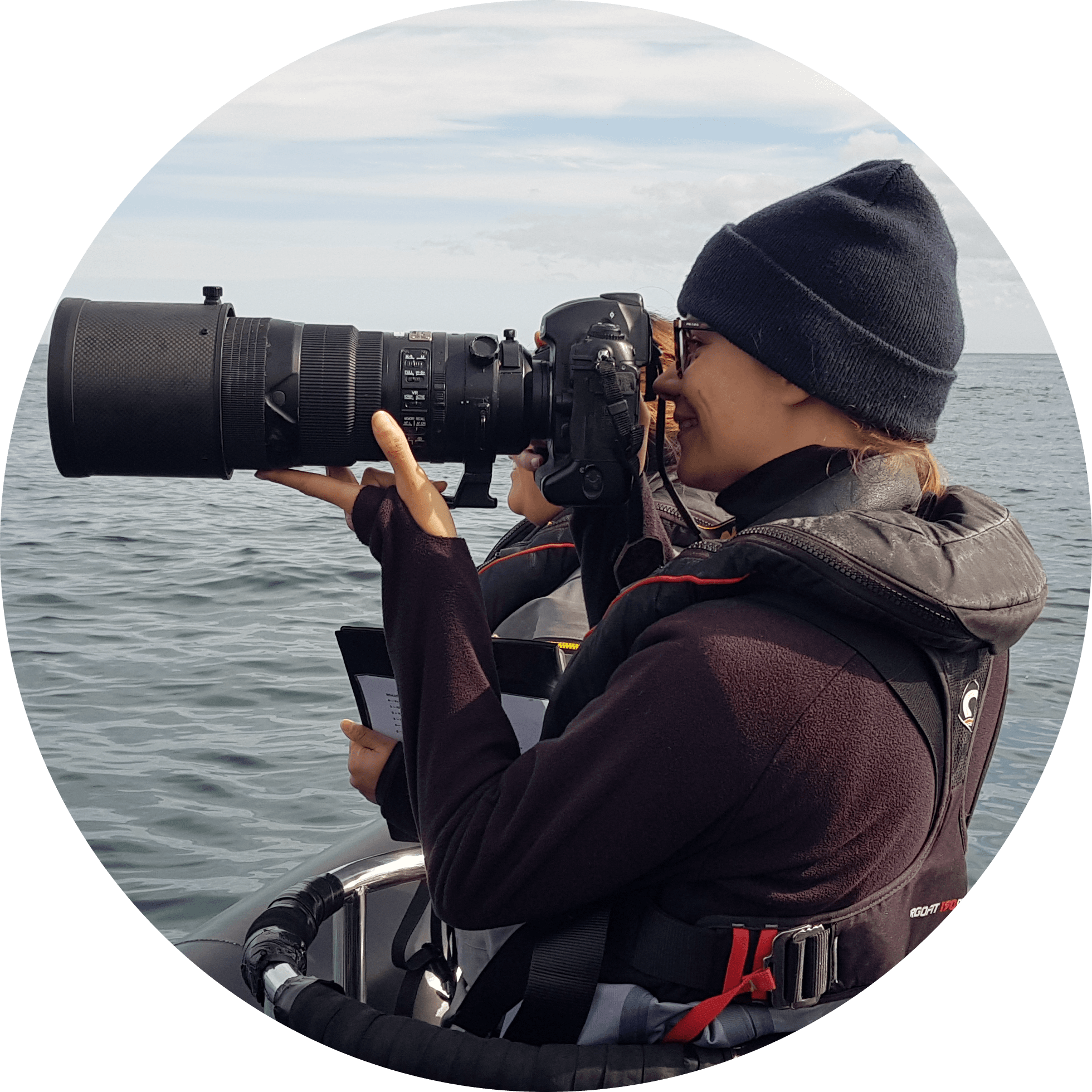 In cooperation with universities, research institutions and other environmental organisations, current studies focus on the key coastal cetacean species frequenting the outer Moray Firth - namely the bottlenose dolphin, harbour porpoise and the minke whale - aiming to increase present knowledge of these animals in our UK coastal waters and provide robust scientific data for the adoption of management measures and conservation strategies for their protection.
For a comprehensive list of research publications by the CRRU research team, click HERE.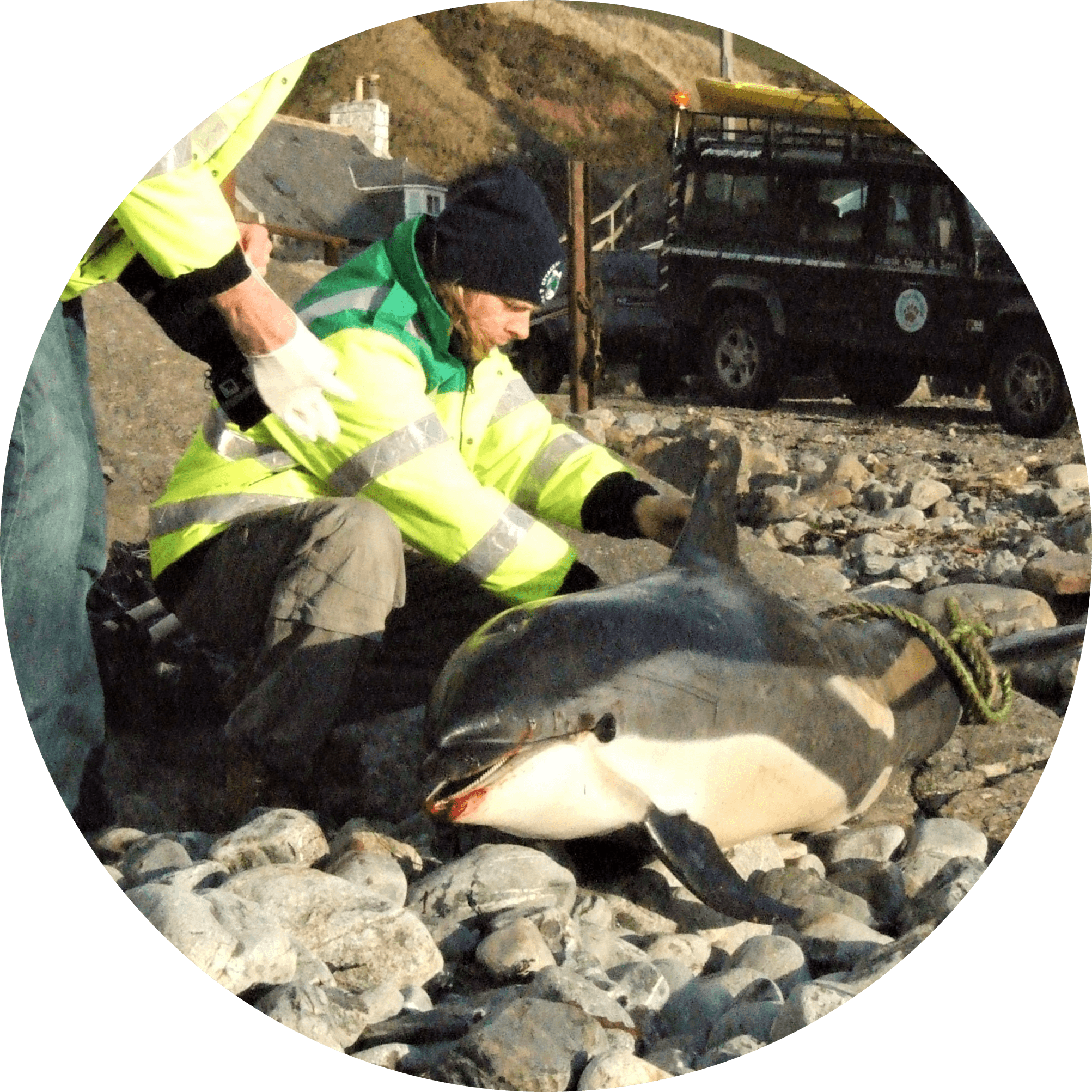 CRRU has been involved in marine wildlife rescue since 1999, and operates the only 24-hr dedicated response team of marine mammal scientists in northeast Scotland assisting live-stranded whales and dolphins in trouble. Affiliated with the Marine Animal Rescue Coalition and working alongside all other UK welfare organisations involved in this area of work, the fully-equipped CRRU team are skilled and experienced to act and advise at the scene of a stranding with first aid, veterinary treatment and re-floatation procedures as required. Over 3,500 supporting members of the public have been trained in marine mammal rescue over the past 20 years, and the veterinary team also works with other marine casualties such as seals, seabirds and turtles.
For information on what to do if you find a stranded whale or dolphin, click HERE.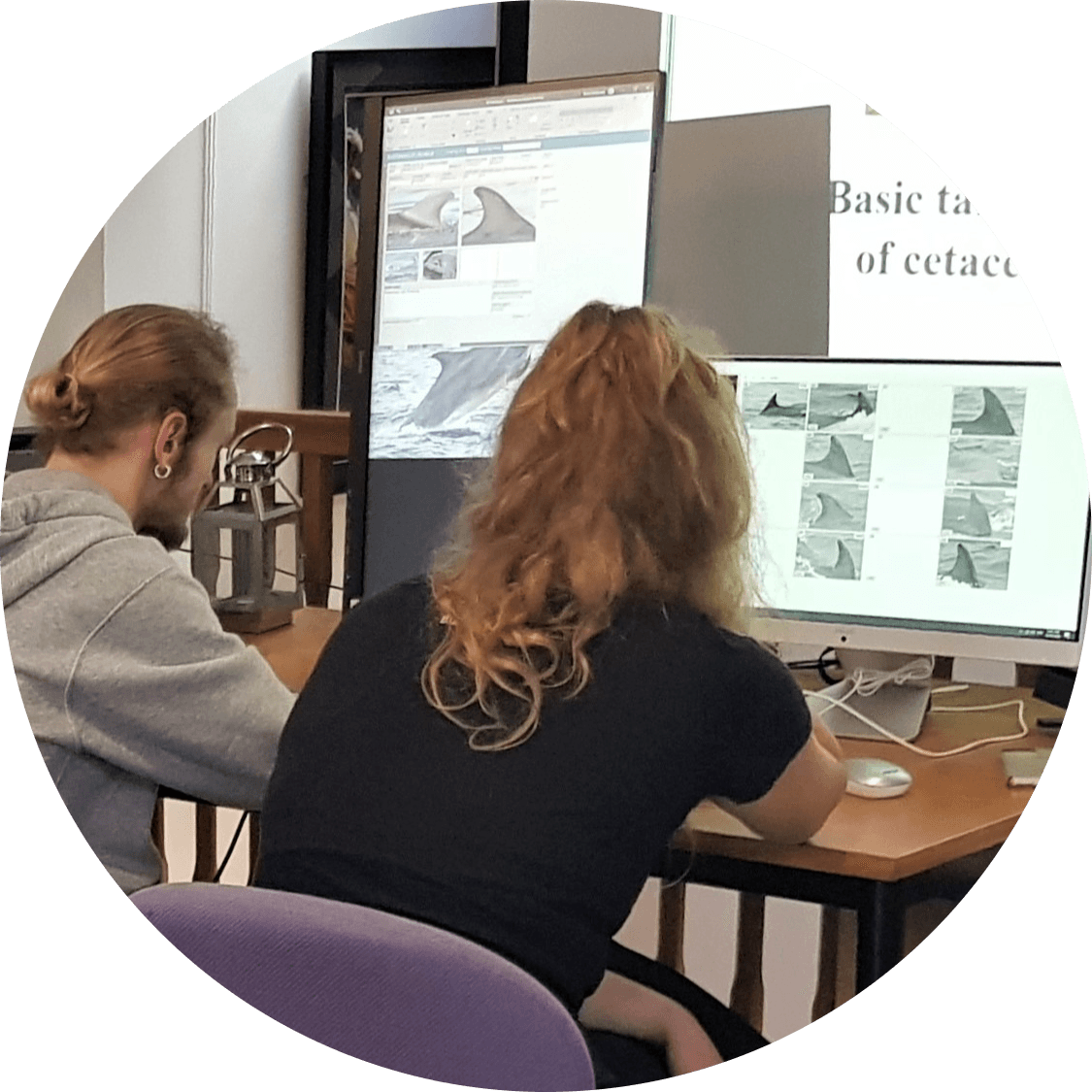 Environmental education runs throughout the very core of the charity's ethos, addressing highly topical issues affecting the marine environment, such as the impacts of microplastics, pollution, over-fishing resulting in habitat degradation, and climate change. To date, over 1,800 young people have attended the charity's residential training internship courses or currently contribute to our public citizen science programme, engaging coastal communities in the collation of UK cetacean sightings data.
For further information on CRRU's educational work, click HERE.